Cheltenham, Gloucestershire
Tractors &amp Agricultural Machinery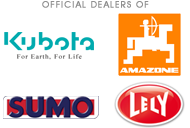 Coronavirus Covid-19 Update
4 Nov 2020
JJ Farm Services Ltd
Coronavirus Covid-19 Update
This notice is effective from 5th November 2020, until further notice.
In light of the latest Coronavirus (Covid-19) advice, we need to prioritise the well-being and safety of our employees, customers and wider public. We are monitoring the situation closely and will be responding to the rapidly changing situation daily.
We will be continuing to operate as usual wherever possible and notify you of any changes as necessary. We will all be following and adhering to Government Guidelines.
Although our Accounts Office is staffed, we ask that no visitors enter the Main Office. We are contactable on the normal landline number, or our email addresses listed below.
Our Parts department is also still open and staffed, however the shop door is locked. Please telephone in advance or on your arrival. We ask that you only make urgent and necessary trips to visit the premises for parts collections. Please refrain from making any un-necessary visits, and when you do visit please can we ask that you also follow Government Guidelines. If you would prefer parts to be posted out to you rather than collected, this is not a problem.
We are also happy to take orders over the phone and leave boxes/bags with parts outside for collection by yourself.
Our Service department will continue to operate as normal, with increased awareness to cleanliness when working. Our maintenance and breakdown cover will remain the same, but appropriate precautions will be taken.
Telephone: 01242 620631
Email Addresses:
sales@jjfarm.co.uk
parts@jjfarm.co.uk
accounts@jjfarm.co.uk


Martin Jenkins: 07801-387862
Hannah Stagg: 07724-250591
---
Copyright 2021 JJ Farm Services